Evidently, basic training was a busy affair as Ron made no entry in his diary notebook throughout the rest of December 1946.
One or two photos though from that time.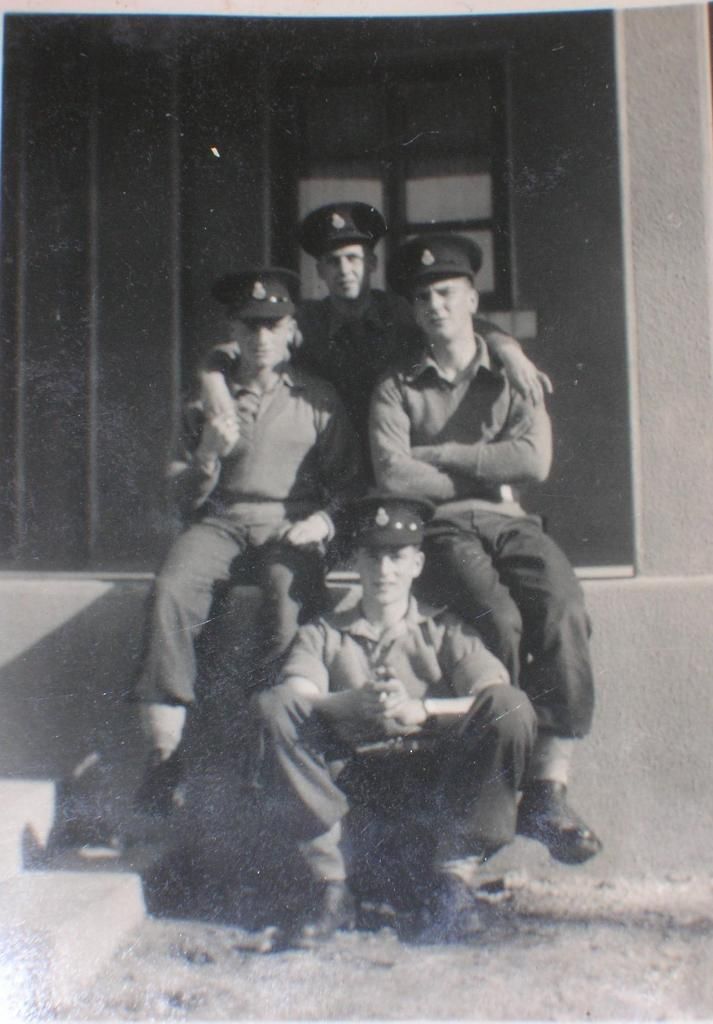 "Myself, Hunt(Devon), Eade, MacVity
Taken on steps of Canteen
in Jenin Training Depot."
(Check back in a few days - If I can I'll get a better reproduction of these photos - and then remove this comment!)
December 1946 - The Mosque in Jenin Village
December 1946 Jenin
"December 1946
Jenin Camp
Sergeant Wilson
the first sergeant
this recruit had."
Dad recommences his journal some three and a half weeks after his last entry on board ship, in a University Desk Diary f0r 1947 starting the next entry on 1st,

January, 1947.